Bosco degli ulivi
La zona che si estende a nord dal versante della costa tirrenica fino alle pendici aspromontane è caratterizzata da un paesaggio unico fatto di distese di ulivi secolari,
alti fino a 20 metri, misti ad agrumeti e, per questo, è storicamente nota come "Bosco degli ulivi".
In quest'area sgorgano preziose sorgenti di acque minerali e termali tra cui quelle di Galatro che, con una temperatura di 37° e ricche di sali minerali, sono note per il loro potere terapeutico.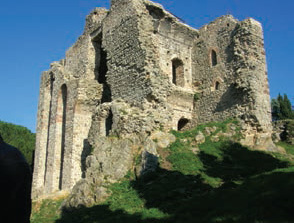 All'interno di questo pittoresco territorio è possibile ritrovare i sapori dell'antica civiltà calabrese come lo stoccafisso, merluzzo essiccato importato dai paesi del nord ma lavorato secondo tecniche antiche e lasciato in ammollo nelle acque sorgive che ne esaltano il gusto, per effetto delle ricche sostanze oligominarali.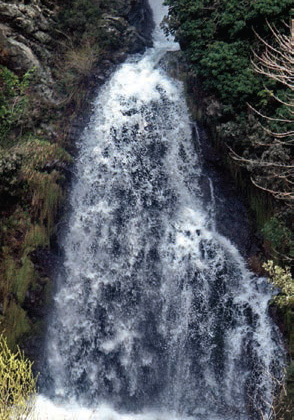 Il territorio offre anche testimonianze della storia, con il Parco Archeologico ed il Museo di Medma a Rosarno e il Museo Archeologico di Metauros nella vicina Gioia
Tauro.
Cosa fare:
Percorsi enogastronomici: è possibile effettuare visite e degustazioni presso i frantoi oleari, con illustrazione delle tecniche di assaggio; è possibile degustare le tipiche preparazioni con lo stocco o la struncatura, una "pasta" anticamente destinata ai poveri, di basso costo perché prodotta con gli scarti di molitura: oggi questa produzione enogastronomica è il risultato di un sapiente mix di farine di qualità e trafilatura al bronzo.
Da non perdere:
Borghi: Il borgo di S.Giorgio Morgeto con il Castello Normanno e con le botteghe artigianali per la produzione
di cestini di castagno, liquori, profumi e olio ex-travergine di oliva.
Risorse naturali: Piani di Zomaro, Cascate Mundu e Galasia sul torrente Barvi (Molochio).
Enogastronomia ed artigianato: Olio extravergine di oliva delle Colline Reggine e Calabria IGT; stocco di Cittanova; Struncatura; agrumi e clementine di Calabria; miele ai fiori d'arancio, millefiori, miele di melata; torroncini e dolci tipici. Ceste di castagno, liquori, profumi, oggettistica in legno.
Forest of the Olive Trees
The plain expanding northwards to the Tyrrhenian coast up to the Aspromontan slopes is characterized by a unique landscape composed of plains of secular olive trees, up to 20 meters high, alternating with citrus groves and historically known as "Bosco degli Ulivi".
Precious springs of mineral and thermal waters well up in this area, among which those of Galatro coming out at a temperature of 37° and rich in mineral salts, are known for their therapeutic benefits.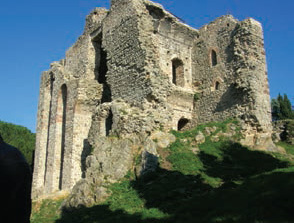 In this picturesque area you can rediscover the flavours of the ancient Calabrian civilization, such as stockfish, dried cod imported from the northern countries but prepared according to ancient recipes and left to soak in the local spring waters that intensify the taste due to the rich oligomineral substances.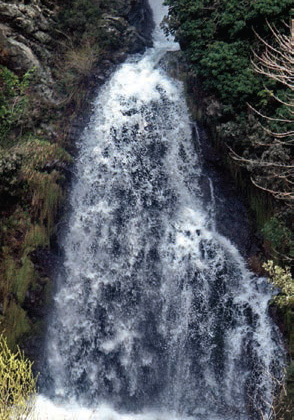 Historical remains are kept in the Archaeological Park and the Museum of Medma in Rosarno and the Archaeological Museum of Metauros in nearby Gioia Tauro.
What to do:
Journey into Calabrian flavour: visits and tastings can be made at the olive oil mills, with an illustration of the degustation techniques; furthermore you can savour the regional dishes with stockfish or struncatura, a kind of "pasta" of low cost and formerly destined for the poor as produced with milling scraps: nowadays instead those
preparations are the result of a sophisticated mixture of quality flour and its producing method trafilatura al bronzo, bronze wire drawing.
Not to be missed:
Hamlets: village of S. Giorgio Morgeto with its Norman Castle and artisan workshops for the manufa cturing of baskets woven with chestnut, liqueurs, perfumes and extra virgin olive oil.
Natural resources: plains Piani di Zomaro, waterfalls Mundu and Galasia along the creek Barvi (Molochio).
Calabrian flavour and Craftsman ship: extra virgin olive oil from the Colline Reggine and Calabria IGT; stockfish of Cittanova; struncatura; citrus fruits and clementines from Calabria; orange blossom honey, blossom honey, honeydew; torroncini (nougat) and typical confectionery. Chestnut baskets; liqueurs; perfumes; wooden artefacts.
Siti culturali/Cultural sites:
Museo e Biblioteca comunale "Paolo Greco" / The Municipal Museum and Library "Paolo Greco"
Nel comune di Scido. Conserva libri antichi dal 1500 in poi, lettere autografe di personaggi storici italiani come Giuseppe Garibaldi, Francesco Crispi e Gabriele D'Annunzio, un carteggio epistolare dello scrittore Luigi Pirandello, una pergamena donata alla Città dall'imperatore Carlo V. Tra le cose più interessanti da vedere, una preziosa collezione di pipe costruite a mano dal maestro artigiano Rocco De Giglio (1913 – 2009), molte delle quali riproducono personaggi storici, artisti, filosofi.
In the municipality of Scido contains artistic items like ancient books from 1500 onwards, authentic letters of Italian historical figures like the nationalist Giuseppe Garibaldi, patriot Francesco Crispi and writer Gabriele D'Annunzio, furthermore an epistolary correspondence of the writer Luigi Pirandello or a parchment donated to the City by Emperor Charles V. Among the most interesting things to see, a precious collection of hand-made pipes from expert craftsman Rocco De Giglio (1913 - 2009), many of which reproduce historical figures, artists, philosophers.
Museo e Parco Archeologico Rosarno / Archaeological Museum and Park
Indirizzo / Address
Via Filippo Medma - Rosarno
(+39) 0966 712146
museo.rosarno@beniculturali.it
www.beniculturali.it
Biglietti / Tickets
Ingresso gratuito/ Free entrance
Da lunedì a venerdì / From
monday to friday
9.00-17.00
domenica / sunday: 14.00-19.00
Sabato chiuso / Saturday closed

Bosco degli ulivi_ph Giulia Megna


Ceste di castagno_ph. Angela Martino